Product Description
FORMO Table Systems designed and developed for slab formwork where we have a big number of pouring repetition such as high rise buildings as a good example where the system is reused on multiple stories of that specific building without being dismantled.
The assembled sections are either lifted per elevator or flown by crane from one story to the next by a special fork. The use of these systems can greatly reduce the time and manual labor involved in setting and striking of the formwork once assembled for one time only with different table sizes based on the configuration of slab shape to be supported. Plywood should be fixed on top of H20 beams by screws to ensure the stiffness of the top structure because of high repetitions plus installation of shutter release oil as well which will ensure easy smooth striking. Once the table are located on the next new floor as per provided shop drawings from FORMO, the customer has to fix filling plywood [ small pieces ] on top of H20 beams of these table forms to close gaps that will allow for striking process, all as per FORMO shop drawings as outlined earlier here.
Technical Details
Related products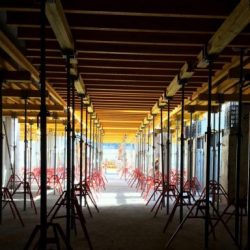 Flex system is a versatile slab formwork for ceilings in residential and industrial buildings adaptable to any slab type.
View Product Details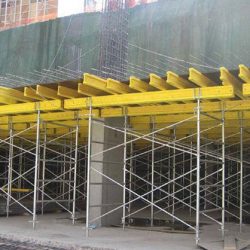 Table form adapts to any slab type and perfect for projects with high demands for finishing quality, safety and efficiency.
View Product Details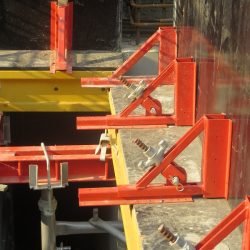 FORMO beam system gives the contractors the ability to shutter the beams quickly up to the height of 1m.
View Product Details