Product Description
FORMO flex system is a versatile slab formwork designed to use without assembly [ direct erection at site ] for many structural concrete slabs found in residential and industrial buildings as well. The system components are very less and consists of H20 beams, HD floor props, Tripods [ for erection purpose Only! ] and Fork heads placerd on top of props. The system can take the load of major normal ordinary slab types and thicknesses very safely. The system is very easy and fast to erect plus it's adjustable to irregular different slab geometries and to other formwork systems for the solution of infillings where plywood is fixed on top once erection is over. The materials volume is so small for big slabs which will help a lot in transport and storage. FORMO has developed a special bearing hand rail post which is fixed on H20 edges for protection and safety.
Technical Details
Related products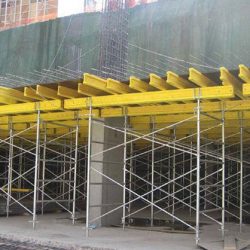 Table form adapts to any slab type and perfect for projects with high demands for finishing quality, safety and efficiency.
View Product Details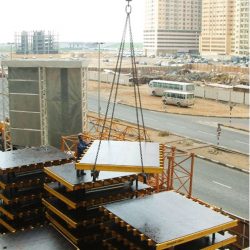 Table Systems consist of slab formwork tables that are reused on multiple stories of a building without being dismantled.
View Product Details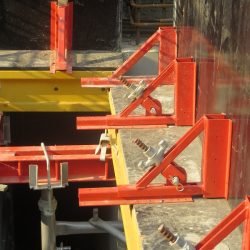 FORMO beam system gives the contractors the ability to shutter the beams quickly up to the height of 1m.
View Product Details