Product Description
FORMO Beam / Slab Side Support Brackets System has been developed for external and internal deep drop beams where the labor face always problems to support using conventional ways of formwork plus supporting slab stop ends all around the slab perimeter.
Also it will give straight beam side surface and sure can prevent beam side plywood from bulging and doesn't require ties rods to take the concrete pressure.
The methodology is very simple and it allows any unskilled labor to apply / use on site. The brackets are fixed on top beams by screws to ensure no-movement and stability while concrete pouring process is taking place.
Required supporting height of the beam [ if required higher than the size of the bracket ] is simply obtained by adding a piece of common timber inside the bracket and tie with tie rods. Using of Beam Side Support Brackets at site sure will give the customer / user a saving on labor working hours and safer concrete pour.
Technical Details
Related products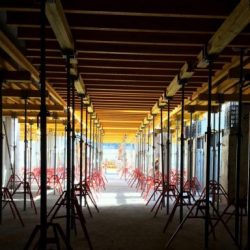 Flex system is a versatile slab formwork for ceilings in residential and industrial buildings adaptable to any slab type.
View Product Details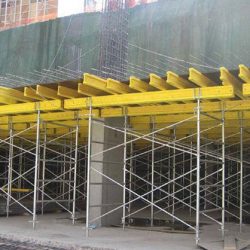 Table form adapts to any slab type and perfect for projects with high demands for finishing quality, safety and efficiency.
View Product Details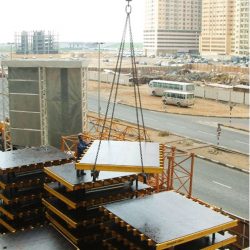 Table Systems consist of slab formwork tables that are reused on multiple stories of a building without being dismantled.
View Product Details