Product Description
Another form of FORMO products to support slabs is: Frame form system, where it was designed and developed for heavier slab thicknesses and / or for bigger heights of slab support where using Flex system with props will be not practical / impossible in terms of cost and time to complete erection.
The basic components of this system is frames and braces, connected together and used with base plate and u head for H20 beams which will provide at the end of this process an easy, simple and safe system.
The system can be assembled as tables shifted by fork and crane or loose assembled and dismantled by labor. In this type of system plywood sheets are fixed on top of H20 beams on top of the shoring towers / scaffolding type system. Also there are sets of wheels made special to enable the customers to shift the table tower very smoothly from a place to another horizontally then the same can be shifted to the next floor level for a new construction cycle. The frames are available in both qualities of painted or hot dip galvanized, all up to customer choice and budget. FORMO has developed a special bearing hand rail post which is fixed on H20 edges for protection and safety.
Technical Details
Related products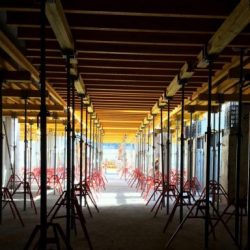 Flex system is a versatile slab formwork for ceilings in residential and industrial buildings adaptable to any slab type.
View Product Details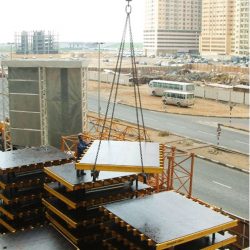 Table Systems consist of slab formwork tables that are reused on multiple stories of a building without being dismantled.
View Product Details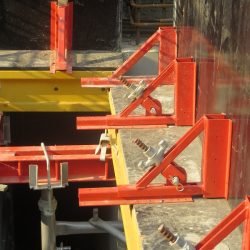 FORMO beam system gives the contractors the ability to shutter the beams quickly up to the height of 1m.
View Product Details